Power of Crowdsourcing for Translation Projects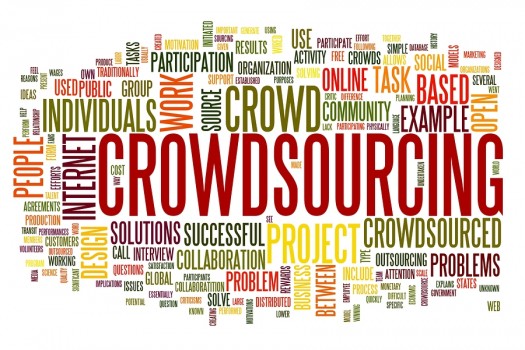 Crowdsourcing is rapidly becoming the tool of choice in translation today. International businesses are increasingly finding that Crowdsourcing delivers fast, affordable, localized translations in virtually any language at a fraction of the price that traditional agencies afford. Global merchants are finding that the best people to translate product and consumer service content are the customers themselves.
The Rise of Crowdsourcing 
"Crowdsourcing, a modern business term coined in 2005, is defined as the process of obtaining needed services, ideas, or content by soliciting contributions from a large group of people, and especially from an online community, " In 2006, Jeff Howe coined the term Crowdsourcing in his article Rise of Crowdsourcing. "Combined with the rapid growth of e-commerce, the age of the consumer, mobile technologies and social media in the last decade, Crowdsourcing has revolutionized just about every industry that's been smart enough to utilize it. The world's best global brands have increasingly used Crowdsourcing to get things done, and as this interactive timeline shows, the year-over-year growth speaks for itself."
Crowdsourcing areas of application have expanded exponentially since 2000. Government, charities, big corporations, startups have all jumped on board
In the field of outsourcing content writing, Crowdsourcing has already become THE tool of choice. The reason for this phenomenal rise is simple.
Problem with the old:
• Traditional agencies typically struggle to provide real local experts 
• Traditional agencies are often expensive and slow, it's like snail mail compared with email
Solution with the new:
• Creative talent can be located and employed relatively easily given any topic or language
• Crowdsourcing is scalable, affordable, interactive and  fast.
Examples of groups on the Crowdsourcing bandwagon:
• Innovation Exchange - Fortune 500 companies and non-profits 
• My Starbucks Idea - Ideas for products 

• Scientific American - Solving science, tech, and policy problems communally

• Ideaken - Collaborative problem solving

• Kraft – Transforming product ideas 

• Heineken idea brewery - Create the next great beer experience

• WritePath – Creating quality copy in any language quickly and affordable
Crowdsourcing in Translation
With the advent of Crowdsourcing translation, nearly everyone can afford to explore the world marketplace with quick and effective translations. By now, consumer generated content has become THE most important way to create marketing collateral.
On the other hand, freelancers are offered a stable platform with steady projects with a flexible work schedule.  For those that choose to translate as a professional career or even as supplemental work, professionals with additional language skills are happy to join the team.  WritePath, since its establishment has been recruiting professionals of various fields to support the translations of industries including finance, legal, IT and etc.
With roughly 7,000 languages in this world, it is a daunting task to communicate well to with the potential markets.  The traditional process using translation agencies is usually time consuming and expensive.  Few companies really have the budget and manpower to execute a really effective, ongoing translation program. At WritePath, we take pride in keeping on top of the latest trends and now offer our own innovative version of Crowdsourcing translation services.
Issues in Quality of Translation 
Quality translations are usually an expensive and time consuming affair. Traditional translation providers are often limited in industry sector knowledge, specific understandings because retaining writers with many niche qualities is difficult and expensive to acquire and maintain.
Most Web translators and agencies often lack real international business experience too.   A large portion of providers are in the "fake it till you makes it" category, which means they're learning at the client's expense.  These quick and dirty translator's inept documents can easily damage a company's reputation present and future. An internationally peer-reviewed journal of Arabic-English translation studies found:  "One of the most irritating problems is in translating culturally–bound expressions" Crowdsourcing provides an easy remedy because native quality translation is achieved instantly with the language support being on location.
WritePath's Crowdsourcing Platform - Key Features
• Client job requests are processed automatically, real time
• An expert freelancer is assigned to the client file

• Crowdsource generated content is monitored by a WritePath freelancer

• WritePath provides signed NDAs with each assignment

• Quick turnaround

• Uniting freelancers from around the world

• Use weighted reviews / client feedback in QC
We hope you believe, like us, that the outstanding benefits of Crowdsourcing in translation are unquestionable.  Most every company can now afford an international multi-language marketing program. Crowdsourcing Translation services are highly scalable, flexible, proficient and affordable. Your workforce is available now and resources can be expanded immediately, as required to accommodate any sized project! 
To join the team of translators, please visit: https://freelancer.writepath.co/